Important 1: if you already had ProfitLynk account before you will not get new email.
In such case just login to your account and product will be waiting for you there.

Important 2: If you purchased OptInUP you will get separate email with password.
Your OptInUP password is DIFFERENT from your ProfitLynk password.

We sent you email with access with subject line:
"ProfitLynk: Membership Information"
Please check your mailbox.
Here is how that email looks like.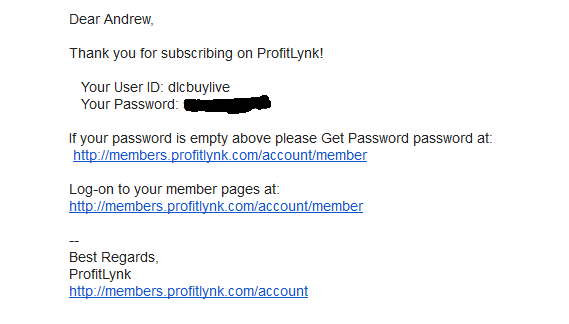 If you need help please contact our support team